Too often in life hard work goes unnoticed. Thanks to the National Honor Society, dedicated students can get the recognition they deserve. Started in 1921, the NHS recognizes and develops scholarship, leadership, character, and service. LCC became a part of this in 1963 when the Thunderbird Chapter was established.
To be a member of the NHS, a student must have and maintain a 3.70 or higher grade point average. Each member is required to have at least twenty service hours per year although many do more than that. Please check the student handbook for more details.
NHS students are also available for tutoring. If students need help they should see the NHS moderator, Mrs. Thompson, and she will try to match them up with an NHS student during their study halls. NHS students also sponsor Study Tables in the Quatman Room after school on Thursdays from 2:15-3:15. All students are welcome and all subjects can be covered. No sign–up is necessary.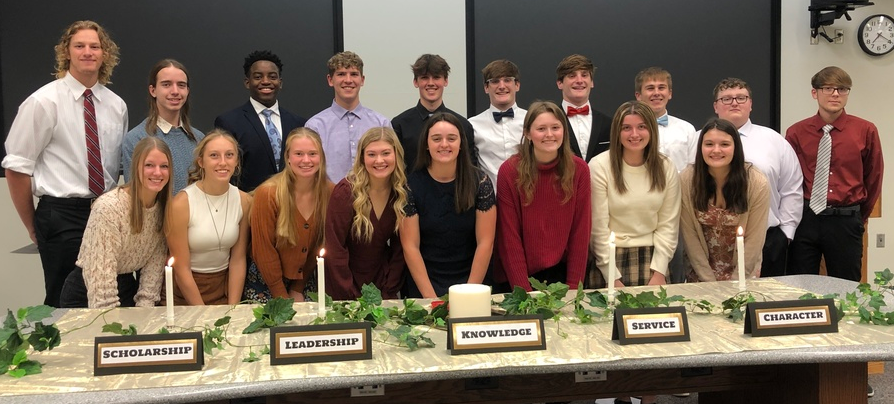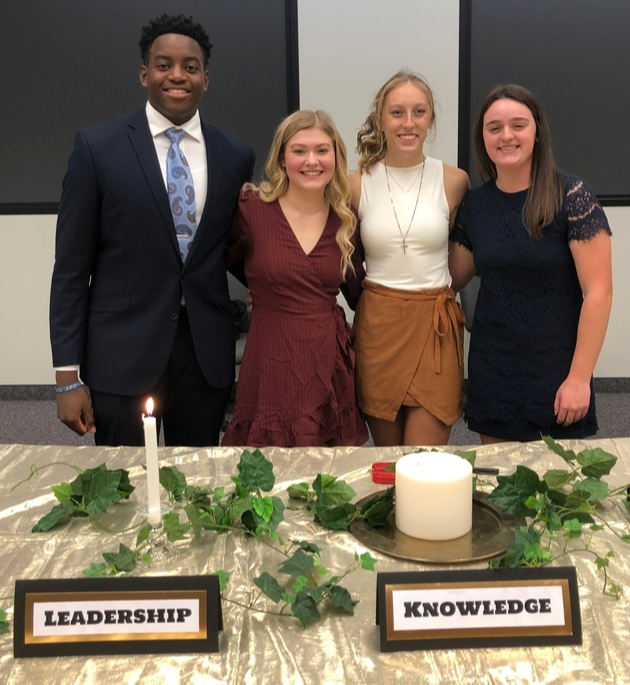 NHS Officers 2022-2023