EDIT MAIN
COMMONLY USED COLLEGE/CAREER WEBSITES
You are a high school sophomore and college/career seems remotely in the future. But, that will soon change when you enter your junior year, as achieving your best grades and taking your first college entrance examinations will take place early on your college preparation agenda. You will also begin to consider colleges, a decision that you may finalize early in your senior year. The college planning process will begin once you finish your sophomore year and will end sometime before you graduate from high school.
The Common Application – a not-for-profit organization that serves students and member institutions by providing an admission application – online and in print – that students may submit to any of our 700 members.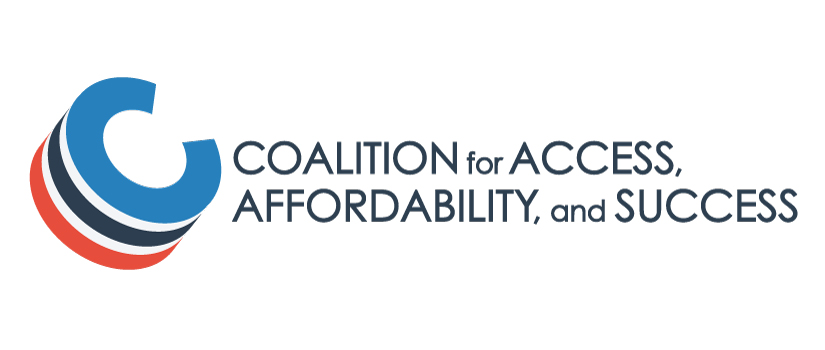 The Coalition for Access, Affordability, and Success is a group of more than 140 distinguished colleges and universities across the U.S. that joined together to increase students' access to higher education.
OhioMeans Jobs - Click here for a video describing this college and career website provided by the state of Ohio.
Big Future by The College Board – online college search
ACT - Register and prepare for this college assessment test.
The College Board (SAT) – college search, college applications, scholarship search, career search, college board test dates and online SAT registration.
todaysmilitary.com - Get the most up-to-date info about the military as a career or as a supplement to help with college finances.
Ohio Higher Ed – the university system of Ohio
Ohio's Public Universities – links to the most up-to-date information for Ohio's public universitiesOhio's Private Colleges and Universities – most up to date information for Ohio's private colleges and universities
College Navigator – Online search to find the right college for you
College View – includes career center, college search and financial aid help
CampusReel – virtual tours, open house schedules, campus maps of U.S. colleges and universities
OfftoCollege.com – A smart college planning guide and tips
Peterson's – Comprehensive guide to college information
Princeton Review – Find and apply to the right school, raise your test scores and the latest news on your college search.
TheCareerZoo.com – career exploration and news resource
Fair Opportunity Project – comprehensive application, financial aid and selection resource
Right Fit College - presentation about finding the right fit college
Tips on Choosing a Major - https://www.affordablecollegesonline.org/college-resource-center/choosing-a-major/
Guidebook to Surviving Freshman Year - https://www.accreditedschoolsonline.org/resources/surviving-first-year-college/
Guide to Visiting and Choosing a College - https://www.affordablecollegesonline.org/college-resource-center/visiting-colleges/

Fair Opportunity Project - Additional help for college admissions and financial aid
Virtual College Exploration- Additional way to explore colleges through virtual sessions