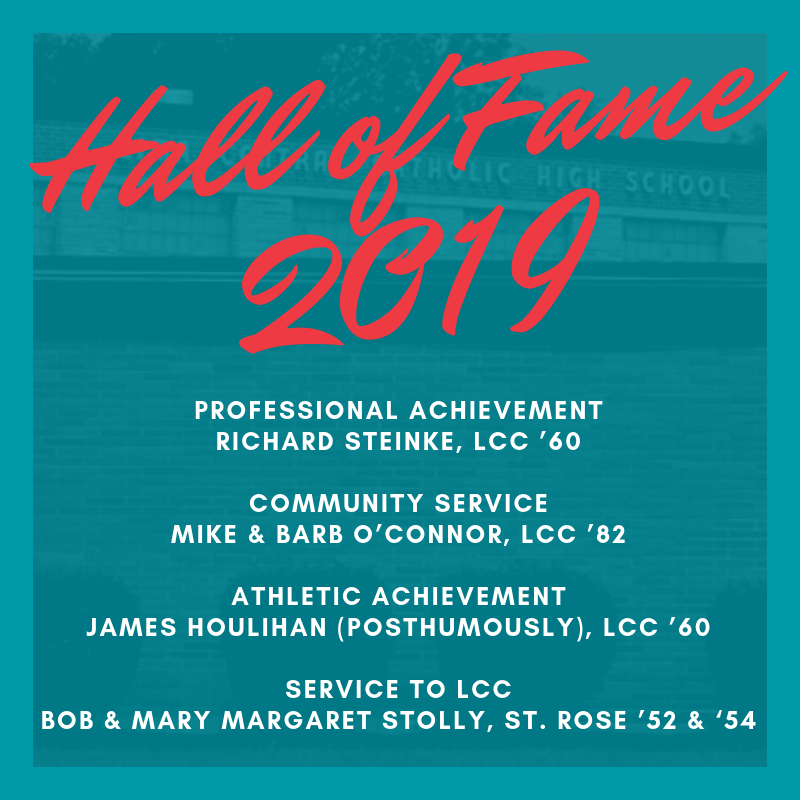 Hall of Fame Tickets on Sale Now!
Kayla Nocera
Wednesday, January 09, 2019

Congratulations to our 2019 Hall of Fame Inductees!
The induction banquet will be Saturday, January 19th, 2019 in the Alumni Gym (Old Gym). Doors open at 5:30pm followed by dinner at 6pm and awards at 6:45. Tickets can be purchased for $20 each in the Business Office or by contacting Kayla Nocera knocera@apps.lcchs.edu 419-222-4276 ext. 2108.