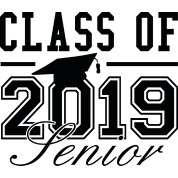 Important Senior Parent Meeting August 29th!
Kayla Nocera
Tuesday, August 28, 2018
All parents/guardians of senior students are asked to attend an important meeting in the Great Hall at 7:30 p.m. on Wednesday, August 29. You will receive information on important dates you need to have on your calendar, Kairos, graduation and other opportunities for your senior. It is important to know what to expect as senior year goes by very quickly!