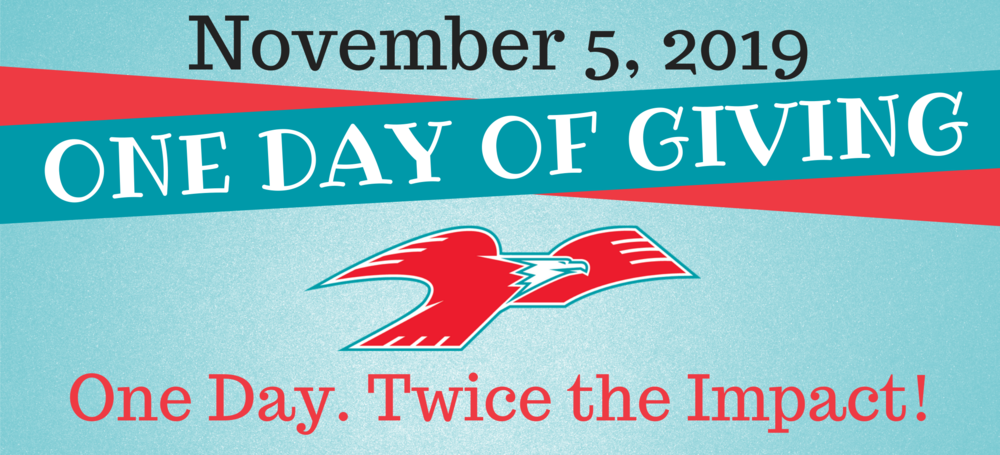 One Day of Giving 2019
Kayla Nocera
Wednesday, October 30, 2019
Join us in participating in the annual One Day of Giving!
Thanks to generous donors we are able to MATCH all gifts given to LCC on November 5th, 2019. We hope this One Day of Giving will be our biggest one yet!

With your support we will be able to continue the high standards of a Lima Central Catholic High School education. We truly hope that every individual student in our school sees these opportunities and takes advantage of their time at LCC. Our students continue to meet and exceed our expectations, earning 968 credit hours of college courses, the most of any high school in the Toledo Diocese last year. At the same time, they continue to "respond to God's call" to help those around them by performing over 5,350 hours of school and community service.

Please consider giving on November 5th. You can stop in to school, mail a check dated 11/5/19, donate online at www.lcchs.edu, or call in to the school at 419-222-4276. No amount is too small.

Imagine One Day, Twice the Impact!

Lima Central Catholic High School is a special place to so many. We are continually working hard to give all students the opportunity to grow in their Roman Catholic faith, pursue academic excellence and become Disciples of Christ who respond to God's call. Please help us in our mission.